Home Security Solutions
Home security solutions are effective at protecting property and preventing loss of life. Hunter Security and Surveillance understands the importance of keeping your home and family members safe and secure. Our mission is to provide the best possible security solutions for your home at the most reasonable cost. We will customize a security solutions that are right for you.
Give yourself peace of mind and know that you and your family are safe and secure. Call us today for a free quote. Call us today for a free quote.
An intrusion detection system can reduce home insurance costs; by having a monitored security system installed, you can save on annual insurance premiums by as much as 20%; in addition, insurance companies are less likely to raise your premiums if you have a monitored security and fire alarm system. Read More.
---
Intrusion Detection system
You and your family can enjoy peace of mind 24 hours a day, seven days a week by having your intrusion detection system monitored by USA Central Station Alarm. These highly trained home security professionals are always standing by, ready to send help to your home in the event of a burglary, fire, carbon monoxide event or other emergency.
The state-of-the-art sensors in the Honeywell Home Security intrusion detection system detect movement indoors and outdoors, listen for the sound of breaking glass to guard against intruders, protect valuables and more. They enhance the effectiveness of your intrusion detection system and provide you with the complete, whole-house protection you need. You can also opt to receive alerts on your smartphone if motion is sensed in a protected area inside or outside—giving you the information you need to act quickly.
Honeywell Home Security Vista® Panels
Solid features and robust system capacities make VISTA® panels the ideal choice for any installation.
---
Video Surveillance Camera System
Optimized for basic surveillance needs
AXIS Camera Companion is a simple yet sophisticated video surveillance camera system for businesses and homeowners needing to monitor their premises. It is an efficient solution for small systems with 1-4 cameras, but there is also full support for up to 16 cameras. What is unique with the surveillance camera system is that no external PC or recording device is needed for the system's day-to-day operation – the only time a PC is an absolute requirement is when installing the system. Once installed, the surveillance camera system runs independently on Axis IP cameras, utilizing the cameras' own capabilities for efficient video surveillance.
Freedom of use
AXIS Camera CompanionAXIS Camera Companion provides the essential surveillance camera system tools in an intuitive, easy-to-use interface that allows users to focus instead on their core business. The mobile viewing app and Axis Secure Remote Access technology allows users to keep up with events from the surveillance site even from other locations.
Efficient storage on the edge
The AXIS Camera CompanionAXIS Camera Companion solution is particularly well-suited for systems with 1-4 cameras using SD cards for the storage of video. The cameras are configured with motion detection-triggered recording as the default setting to maximize storage time. The recommended SD card – AXIS Surveillance microSDXC Card 64 GB – is engineered specifically for use in video surveillance and ensures lasting performance for a solution that overwrites the card completely every 1-2 weeks. To use more cameras or for longer storage periods, the surveillance camera system can easily be configured to store video on a NAS. Please see the recommended NAS models for an optimal solution configuration.
Secure remote access made easy
Setting up remote access is made simple with AXIS Camera Companion Secure Remote Access technology. No network- or router configuration is needed. The site is set up with remote access during the installation procedure, which then allows access to cameras on a smartphone immediately after installation.
---
Whole House Vacuums
Electrolux central vacuum systems offer a quality central vacuum at an affordable price. Central vacuums are easier to use and often are more powerful than your upright vacuum. With a variety of motor sizes, hose lengths and vacuum accessories, we can custom fit the perfect central vacuum for your home.
---
Residential Security Solutions Links
DIY Security System Support
Did you purchase a home automation system and then install it yourself? Pretty easy, until you need service, support or find out that without a certified central station, you are not eligible for an insurance discount or credit. That is where Hunter Security comes in.
We service most brands of home security solutions. We are able to troubleshoot problems and fix them quickly. We can also provide USA Central Station Alarm services, so when the alarm goes off, the authorities are notified, not you. This often means a faster response time and insurance companies often provide a discount or credit.
Popular DIY Home Automation & Security Systems We Service
SimpliSafe 
Leviton 
Smart Home Hub 
Nest 
Samsun SmartThings 
HomeSeer 
Savant
Consulting with an experienced security professional provides unparalleled peace of mind.
Free yard signs and window stickers available. These signs help to deter a burglar.
Call us today to learn more.
920-202-3607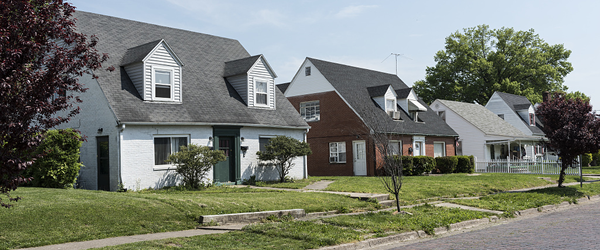 ---
Trust us to keep your people, premises and property safe and secure.