"I think you are good at what you do as well as your approach, so keep up the good work and hopefully we can work together at some point in the future on a different project."

Keith Wincentsen

Fox Valley Spring Company
"Thanks so much for your help. I recognize the suspect and definitely will be able to get a conviction with the surveillance videos without a confession. The quality of the video is the best I have ever seen (better than some banks unfortunately). I realize you did not have to do this for us but could have referred me to BP. Your time is much appreciated."

Thank you, Officer Jean Morris

New Berlin Police Department
"Matt, just so you know how appreciative we are of your help and communication, I have added you as a partner on the E4K web page and hyper linked it. I hope that is OK with you. I also added AXIS as well. Thank you again for your help along the way and we are so looking forward to next season already even though this one isn't even over yet."

Sincerely, Darrin Briggs3rd Grade

Teacher &Eagles4kids.comProject Partner

Background: Darrin Briggs, 3rd Grade Teacher and Eagles4Kids.com, project partner, found Hunter Surveillance and Security on the AXIS Web Site. I am a certified partner of AXIS and was able to sell them the products they needed and provide technical support. Through this system they are able to learn about Eagles up close through surveillance but yet from a distance as to not disturb this beautiful and interesting National Bird in its natural habitat. (In the tree is a HD1080 PTZ (pan/tilt/zoom) camera, IR illuminator for at night to give light that the eagles can't see but the camera can, and a microphone so they can hear audio.) Take a look…Eagles4kids.com
On behalf of Neenah-Menasha Fire Rescue, and Bruce Peterson's family members, we would like to thank you for your donation of gift certificate for a home security system for our benefit at Waverly Beach on June 24, 2011. At this event we were able to raise $23,000 that will be donated to Neenah-Menasha Fire Rescue's efforts for a Dive Team.

As you know, we have experienced an increase of incidents on Lake Winnebago. It has been frustrating for our Department members to be first on scene for many of these incidents and not having the resources to be able to perform a rescue operation. This is the primary reason why we are moving forward with trying to assemble a Dive Team for our Department.

Again, thank you for your donation. The support for our initiative has been positive within the Community. So far we have been able to raise $60,000 of the $90,000 needed to start our Dive Team. Neenah-Menasha Fire Rescue and the family members of Bruce Peterson are grateful for your generosity.

Sincerely, Mike Sipin, Jeanne Schiesser, Todd Peterson, Diane Kiesow, Tom Peterson
Lance Schmidt

Insurance Agent

I have worked w/Matt over the years and recently hired him to provide our monitor our Security System at our office. It was an easy transition from our previous provider and Matt is on top of his game. He is also very active in our local community. I recommend Matt to all my business clients. Thanks Matt!

Top qualities: Great Results , Expert
Jay Parish

Owner, Appleton Trophy & Engraving Inc.

I have to say working with Hunter Surveillance was really a load off my mind on how to secure my business from theft… The service was what i have demanded in the work i needed, and the quality is what i expect from a professional. I do recommend this company for your future quotes and or service. Jay Parish Appleton Trophy & Engraving, Inc.

Top qualities: Expert , On Time
Eric Mandernack

RAS at ADI

It has been my privilege to work with Matt for many years on sizable projects. His dedication to the customer and vast knowledge in his field makes any size project go smoothly. I counted on Matt for problem solving at both the technical/application capacity as well as the customer relations levels and he has always delivered. I happily extend Matt my highest recommendations.
Tom Binish

Workforce Management Manager

Matt is a dedicated and conscientious individual with excellent video surveillance knowledge. I recommend his services without reservation.
Jayne McQuillan

President/Owner at Journey Consulting, LLC

Matt was a key service technician at Com-Tec, Inc. His ability to troubleshoot problems efficiently and effectively made him a go-to guy by the project managers, service manager, and other technicians. He is a very talented technician and is driven to provide quality service, build on his knowledge, and be the best that he can be. Matt brings significant value to any problem within his area of expertise.
Why Choose Hunter Security & Surveillance Systems?
We take a vested interest in each and every customer and the surveillance/security system customized to meet your safety and security needs. Here's what you get:
Thorough system testing 
Systems integration and applications engineering 
Certified installation and quality control 
User training
Consulting with an experienced security professional provides unparalleled peace of mind.
Call us today for a walk through of your property and a free no obligation quote.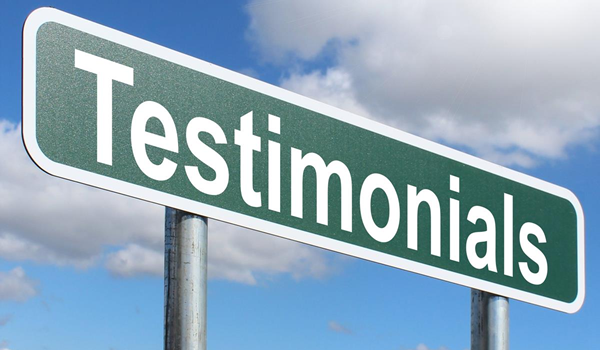 ---
Trust us to keep your people, premises and property safe and secure.